nextstop_everywhere posting in

sheppard_weir
Hello shiny members! I thought I would poke you all for some ideas of what we can do around here to get the comm up and running and make it nice and active. I had some thoughts, but I'd love your input!
- SGA Rewatch (could be S1-3 + Elizabeth episodes, or the whole series)
- Comment Ficathon
- Prompt/Plot bunny post(s)
- Daily quotes
- Daily/weekly graphics
- etc
I know there aren't too many people here, but that doesn't mean we can't party!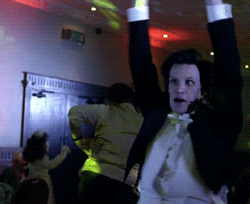 ...right?
As soon as my computer's had a nice nap (poor thing's overworked) I'll see about making some promo banners and fussing with the layout. If anyone has suggestions on that, those are welcome, too!
ps: we really need some John/Elizabeth gifs up in here.